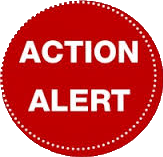 We've had several customers notify us that they have been contacted by a state governmental organization that wants to digitize their archives, but they discovered in the small print that the program requires them to give up some authority over their copyrighted content.  So, what's going on?
Some non-profit and governmental organizations are digitizing material but they are requiring that they are given some distribution or hosting rights to the digital content they create.  For newspapers wanting to digitize their archives, the offer may have captured their attention, but they need to know that there are options to be explored including Discover America's Story which allows the publisher to keep all rights and control of their archive while having their bound volumes digitized.  Additionally, and what sets Discover America's Story apart from other digitization programs, is that it actually helps publishers generate profit.
Discover America's Story shows publishers how make money off of their archive with advertising and promotion campaigns that give businesses an irresistible way to showcase their commmitment to the community by sponsoring the digitization of the bound volume archives. It has been proven successful with The Mooreland Leader newspaper in Oklahoma which completed digitization in record time thanks to the large number of sponsors who paid to preserve their town's history.
"The Discover America's Story program is something we felt very strongly about and we wanted to be a part of sponsoring the online archives so everyone can have an opportunity to read every issue of The Mooreland Leader since 1903. This is a great program."    Dirk Dewald, President of the Central National Bank of Enid (Oklahoma)
Click here to see The Mooreland Leader's archive and click here to read their case study.  Contact us to learn more about Discover America's Story and get started generating a new revenue stream using your archive today.